Adult Programs at the Rancocas Nature Center
The Rancocas Nature Center offers a number of environmental education programs and interpretive trail hikes for the adult nature enthusiast. Senior centers, garden clubs and others will find these "hands on" interactive programs informative and also provide a chance to explore the trails and unique habitats of the nature center.
Here are Some of the Programming Options Available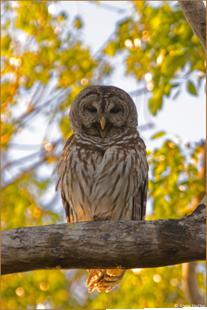 Beginning with Birding Basics. This programs gives participants a closer look at our colorful feathered friends and investigates their irresistible lure. Engaging activities introduce participants to bird topography, bird classification, bird ID skills and bird behavior.

Owls of New Jersey. This program features an assortment of hands-on materials and bird mounts, and includes activities where participants will learn about the 8 NJ owl species, including their characteristics, habitats and calls.

Let's Talk About Trees. You will learn about tree physiology through an interactive "Build a Tree" activity, examine tree cookies and learn to ID several leaf types.

Suburban Wildlife. In this program we will discuss how to spot the signs of our wild neighbors, including tracks, skulls, nests, and more.

Monarchs, Moths, and Butterflies! (June - October). Participants will explore this fascinating and beautiful group of insects with live specimens and hands-on activities.

Interpretive Trail Hikes at the Nature Center. Seasonal topics are the focus of these interactive hikes through varied habitats of the Rancocas, including forest, meadow and wetlands.

Other program topics include: Meet the Rancocas Reptiles, Making Sense of Nature, Frogs of NJ (April - September), Backyard Botany, Bats:The Nocturnal Flying Mammal, Buzz About Bees and Maple Sugaring (seasonal).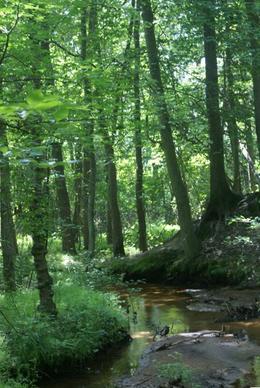 Schedule a Program
Programs are available Tuesdays through Sunday and are led by our knowledgeable environmental staff. Programs are approximately one hour long and cost $175 at your location and $135 at Rancocas. Payment is requested two weeks in advance to hold your place. Early booking is recommended, as dates fill up quickly. All materials will be provided by Rancocas Nature Center. Some activities will require walking/standing for one hour through mostly level terrain with some inclines.
Ask about customized programs and additional seasonal themes. To register or learn more about the adult programming options at the center:
call - 609-261-2495
or email - info@rancocasnaturecenter.org