Arbor Day Festival 2014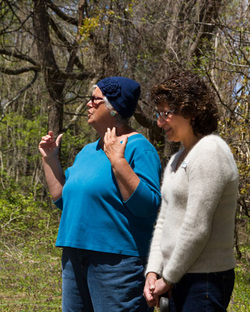 Pictured are (left) Toni Price, FRNC Co-chair, and (right) Susan Buffalino, Center Director

On April 27, 2014 Rancocas Nature Center Sanctuary Director, Susan Buffalino, was honored by the Friends of Rancocas Nature Center as the first recipient of the FRNC Annual Arbor Day Tree Dedication award. A red maple tree was planted to officially recognize Susan's unwavering dedication and positive contributions to the Center. Susan has maintained a positive focus for us all during a difficult time. Her many hours of hard work in maintaining program excellence and all aspects of the Center has been an inspiration for us all. Thank you and congratulations Susan!


---