Rancocas Nature Center Sponsors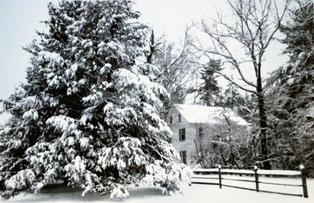 The Rancocas Nature Center relies upon the generous support of our individual and organizational sponsors. Sponsorship enables the high quality year-round programming at the center, as well as provide the necessary funds for basic operational expenses. Sponsorship dollars go far at the Rancocas Nature Center--the center is an extremely efficient organization run by a small professional staff and a large group of dedicated volunteers. If you would like information on sponsorship opportunities, please visit our membership page, contact us at
info@rancocasnaturecenter.org
or
call the center at (609) 261-2495.
---

​Become a Corporate or Organizational Sponsor
The Rancocas Nature Center provides hands-on environmental education and recreational opportunities, with both on and off-site programs for schools, scouts, libraries, senior citizens, as well as the general public.
The Nature Center is continuing to develop its outdoor educational and recreational programs contributing to the future of the surrounding community. To do this, we need major building renovations for indoor program space and new construction of an outdoor pavilion.
Please help us continue the traditions of this beautiful, local gem - voted "Best Local Tourist Destination in 2015, 2016, & 2017" by Burlington County Times readers.
A range of Sponsorship levels are available.
Click Here for a description of sponsorship opportunities
and benefits of sponsorship.
Please contact Toni Price, Co-chair of the Friends of the Rancocas Nature Center at lavender.toni@gmail.com if you are interested in becoming a sponsor and would like more details about the Rancocas Nature Center and the Friends of Rancocas Nature Center.